Bike Lane Inspection

Over the years, cycling has seen a notable surge in popularity as a means of transportation. The inclusion of cycling lanes has become an important topic for local governments, with an increasing emphasis on ensuring comfort, safety and accessibility of these lanes.
XenoBike, the latest offering from XenomatiX, is meticulously crafted to improve the overall cycling experience by prioritizing safety and comfort. 
       
XenoBike
To ensure comprehensive coverage of cycle lanes, the data collection is carried out on a bicycle equipped with XenoTrack – the XenoBike. Regardless of the terrain, XenoBike is designed to perform seamlessly on a wide variety of pavement types, including gravel roads, dirt roads, brick roads, and more.
Operators can adjust the measurement width of the system, covering lanes up to 4 meters wide. This adaptability ensures that all types of cycle lanes, regardless of their size, can be efficiently assessed.
       
Data Collection
Data collection is not influenced by speed variations, including regular starting and stopping for safe crossing. This consistency in results ensures accurate and reliable assessments, even in dynamic traffic conditions. Data can be collected up to 120 km per day on XenoBike at a speed of max 25km/h.
Results integrate with Pavement Management Systems (PMS) and Geographic Information Systems (GIS). This compatibility simplifies data management and analysis for our customers, making it easier for them to have an overview of their bike lane network, analyse the data and implement maintenance strategies. Our customers leverage this data to improve budget allocation and planning bike lanes-related projects.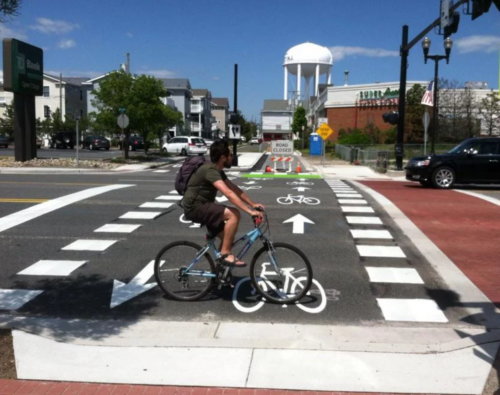 SAFETY
Safety on bike lanes is ensured through separated lanes, wide paths, clear crossings, obstacle-free surfaces, and traffic speed reduction, providing comprehensive security and comfort for cyclists.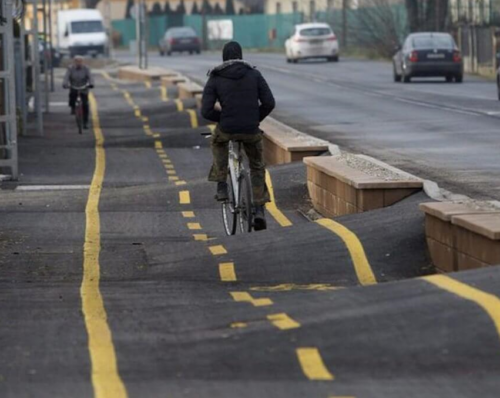 COMFORT
The 3D model of the bike lane surface can be used to extract standardized comfort measures regardless the line a biker drives, covering a comfort measure for all users in real life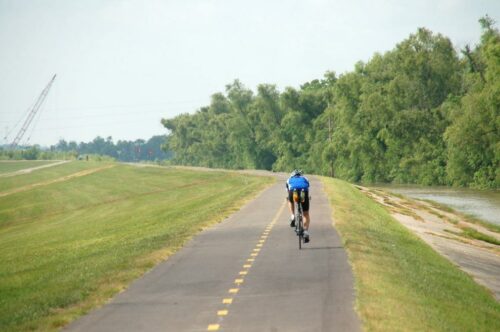 LANE WIDTH
More bikers on the bike lanes with different and larger bikes require larger bike lanes.  Bike lane width has become a major safety and comfort measure.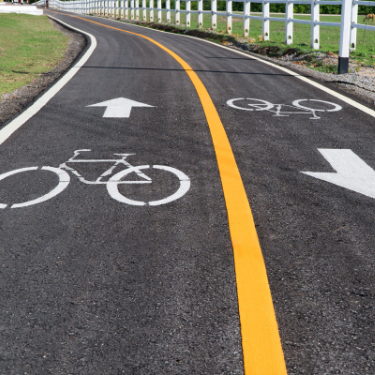 MARKINGS
With more bike lane highways encouraging people to more frequently take the bike as transportation, even for longer distance traveling, more signaling and markings are needed to orderly organize the bike traffic on the bike lanes.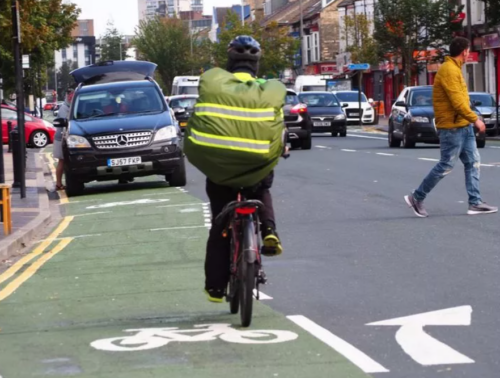 LATERAL BANKING
Banking in turn is allowed and even required on highways and race tracks but causes dangerous sliding in wintertime on bike lanes.  Camber or banking of bike lanes can be designed to evacuate water but need to be limited to provide sliding.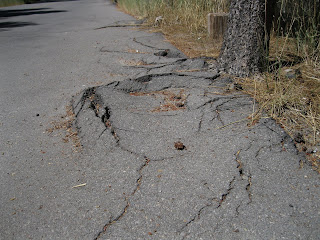 OBSTACLES
Obstacles like root bumps, potholes, sunk manholes, utility connection points, are often cause of discomfort and accidents, are logged in the 3D bike lane model and can be automatically extracted and precisely localized.
We receive data for every cm² of Leuven's streets. The data is visualized on a GIS system and colour coded, this instantly enables our team to assess the exact condition of the road surface. Additionally to the 3D map, XenomatiX provides the 2D images of the road surface, so that no road distress remains unnoticed

02.11.23 LEUVEN - XenomatiX, a developer of true-solid-state LiDAR technology, has recently secured a contract with AWV (Agentschap voor Wegen en...
Read more