XenoLidar
The eyes for self-driving vehicles
XenoLidar meets the highest automotive requirements. The full silicon design guarantees robustness and reliability in any operational context. With its multi-beam flash projection, XenoLidar analyses the vehicle's surroundings in high resolution and with metrology grade accuracy. Operations are guaranteed under any light and weather and at high driving speeds. The XenoLidar portfolio includes two versions: XenoLidar Highway and XenoLidar Intercity, and comes pre-installed with XenoWare, the 3D point-cloud software enabling any of your applications from ADAS up to full autonomous driving.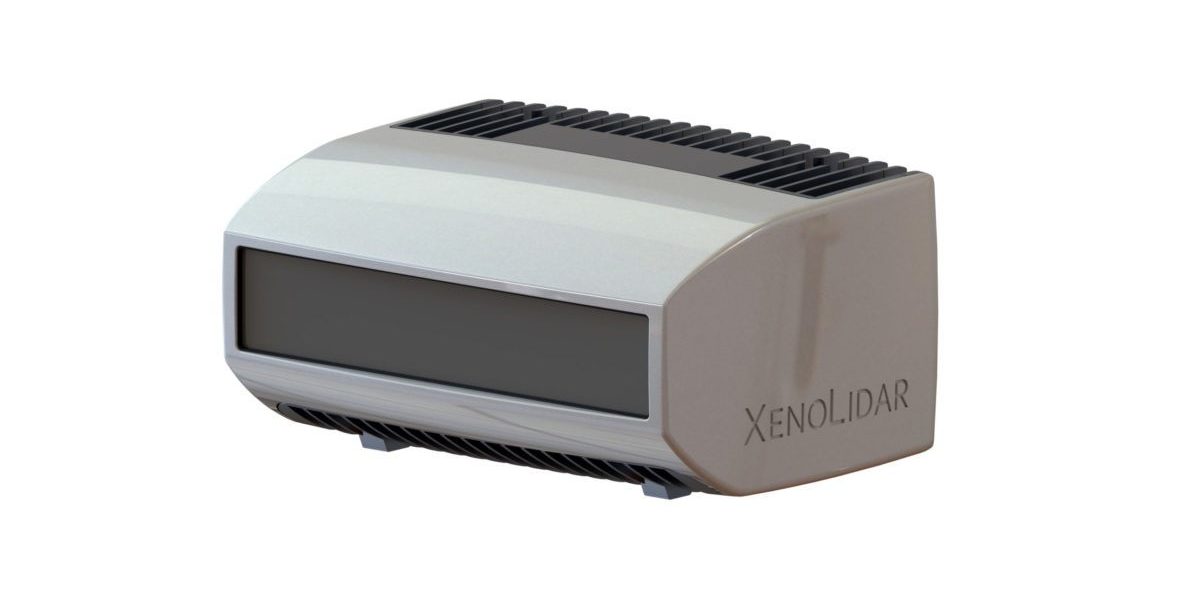 XenoLidar Highway – With its high resolution and long-range it is ideal for L3 till L5 applications requiring a condense field of view such as highway pilot, platooning, …
XenoLidar Highway metrics
Range: up to 200 m
Field of view: 30°x10°
Angular resolution: 0.2° x 0.2°
Data output rate: 25 Hz
Request Data Sheet
XenoLidar Intercity – with its mid-range, high resolution and wide field of view it is ideally designed for urban safety applications such as collision avoidance, AEB, blind spot monitoring…
XenoLidar Intercity metrics:
Detection: up to 50m
Field of view: 60° x 20°
Angular resolution: 0,3° x 0,3°
Data output rate: 20 Hz
Request Data Sheet
XenoWare brings any driving application from L3 till L5 within reach. The software calculates the rich pointcloud, foresees in automotive interfaces and an open API, SDK creating an intuitive framework for any engineering team developing autonomous or assisted driving functions.
XenoWare key features:
7D raw data: position (x, y, z), time, intensity, 2D image
Interfaces: CAN, ethernet, open API/SDK
GUI
Data recording & replay for post-analysis
Parallax free video recording
Applications:

Object detection and tracking
Free space detection
Contact our experts
We are happy to help you forward with your 3d sensing ambitions. Learn more about our lidar sensors & schedule a live demo with our team.
Contact us
3D pointcloud & 2d images

Reliable

Multi-beam

No moving parts

Flexible

Scalable & affordable