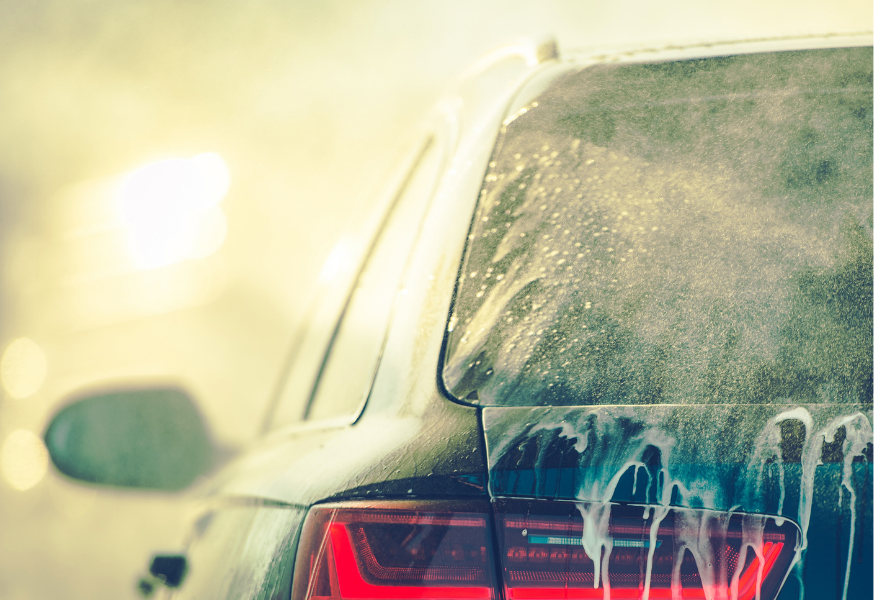 Sensor Cleaning
A basic prerequisite for automated driving and drivers assisted functions is to be able to provide a precise and reliable evaluation of the vehicle's surrounding, therefore it is essential to keep a clear and unobstructed view of the sensor, to guarantee its functionality and ensure road safety. Alongside radar and camera, LiDAR is exposed to the effects of dirt and adverse weather in the form of snow, ice, dust, and rain.
To provide solutions to offset the effects of this debris, XenomatiX has set up a partnership with Kautex Clear Vision Systems to develop LiDAR suitable cleaning solutions for adverse weather and cover contamination. The goal is to prevent situations in which a sensor view might be obscured, thus preventing accidents.
The Kautex Allegro system cleans LiDARs cover windows efficiently, quietly, and in all weather conditions. It uses both water and air to remove rain droplets, debris, and other contamination from the LiDAR cover.
XenomatiX' true-solid-state lidar technology simultaneously sends out many laser beams, projecting kind of a pattern. This pattern contains intelligence capable of detecting anomalies. If a raindrop acts as a lens and deflects a laser beam, this anomaly is detected. XenomatiX' LiDARs have a detector with almost a million pixels used also to check the presence of contamination on the cover. With this architecture, XenomatiX can drive Kautex Clear Vision Systems to offset the effects of dirt on the LiDAR cover.
Until today, vehicles cleaning systems have served human drivers. Failing to work, the intelligence of the human driver would fill the gap. With self-driving vehicles, operating (almost) without human control, cleaning becomes even more critical.
Sensors cleaning needs to be fast without interrupting the operation of the vehicle and it needs to use high-quality cleaning material with optimal efficiency. The cleaning liquid cannot stay on the cover for too long, or else it may blind the sensor. All this makes cleaning systems more challenging and complex, XenomatiX and Kautex' partnership will bring forward a cleaning solution that is fast, seamless and with almost no impact to the view. All within an acceptable budget on infrastructure, limited material and energy consumption.