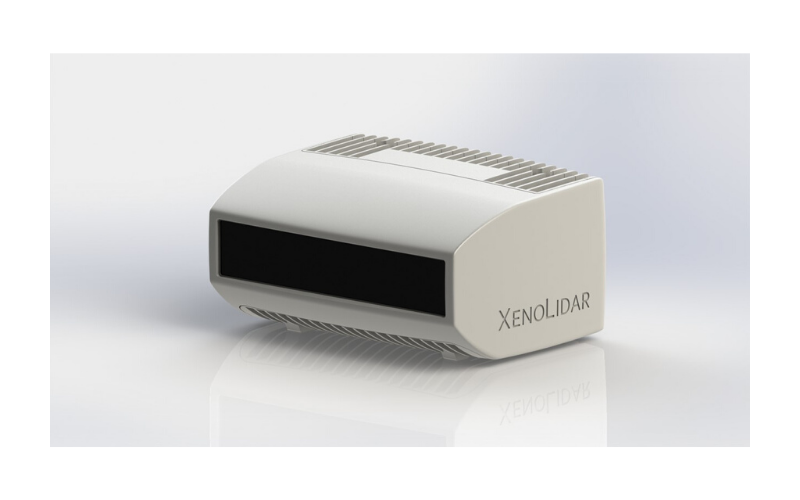 XenomatiX launches XenoLidar at Autonomous Vehicle Technology Expo
XenomatiX launches XenoLidar, a true solid-state LiDAR whichdelivers unequalled long range object detection and tracking based on superior high density point clouds
XenomatiX™, a pioneer in solid-state LiDAR solutions for the automotive industry, today announces the launch of XenoLidar, a true-solid-state LiDAR for long range object detection and tracking. Based on reliable and high-performance sensing technology and accompanying software, XenoLidar delivers high resolution and superior density point clouds, allowing vehicles to digitize and understand the road and vehicle surroundings in real-time and in all weather and light conditions.
Compared to traditional sensors, solid-state LiDAR delivers highly accurate detection of objects over long distances. The technology is considered an essential part in the high growth market for Advanced Driver Assistance Systems (ADAS) and has become the sensor of choice for autonomous driving applications to achieve the highest level of performance and reliability.
Since its inception, XenomatiX has focused on developing automotive vision solutions based on solid-state LiDAR sensing technology, suitable for mass production. With the launch of XenoLidar, the company delivers upon its promise for a true solid-state LiDAR product supporting safer and more automated driving.
XenoLidar performs vehicle surrounding monitoring and analysis in real time. The sensor detects and tracks objects and captures high density point clouds with rich data about the object's position, movement and distance to the vehicle in order to evaluate the risks and allow the vehicle to respond accordingly. XenoLidar is suitable for various ways of integration into cars, even behind the windshield.
XenoLidar Highway product highlights :
true solid-state LiDAR with low power multi-beam technology;
highly compact sensing device (L16 x W12 x H8 cm);
suitable for integration in multiple positions on the car;
compatible with Wideye windshield from AGC Automotive Europe;
XenoLidar combines 3D point clouds and 2D images with high resolution and superior density, delivering reliable and precise 6D data registration;
resilient to all weather conditions ensuring long life expectancy and high durability.
XenoLidar Highway key metrics :
Long Range Detection : up to 200m
Data output rate : 50 Hz
Field-of-view : 30° x 10°
Laser classification : Class 1
"We're excited to launch XenoLidar," said Filip Geuens, CEO of XenomatiX. "The automotive industry needs a compact LiDAR solution without rotating or moving parts, and based on mature and scalable technology. XenoLidar delivers on all automotive industry requirements and excels when it comes to performance and reliability. The product proves that true-solid-state LiDAR for the mass-market is well within reach."
For more information about XenomatiX and XenoLidar, visit our booth at Autonomous Vehicle Technology World Expo – Stuttgart June 5-7, 2018 – Hall C2, Booth AV8000
:: end press release ::